TO CHALLENGE FOR YOUR FREEDOM (MUSIC TO A POETS EARS)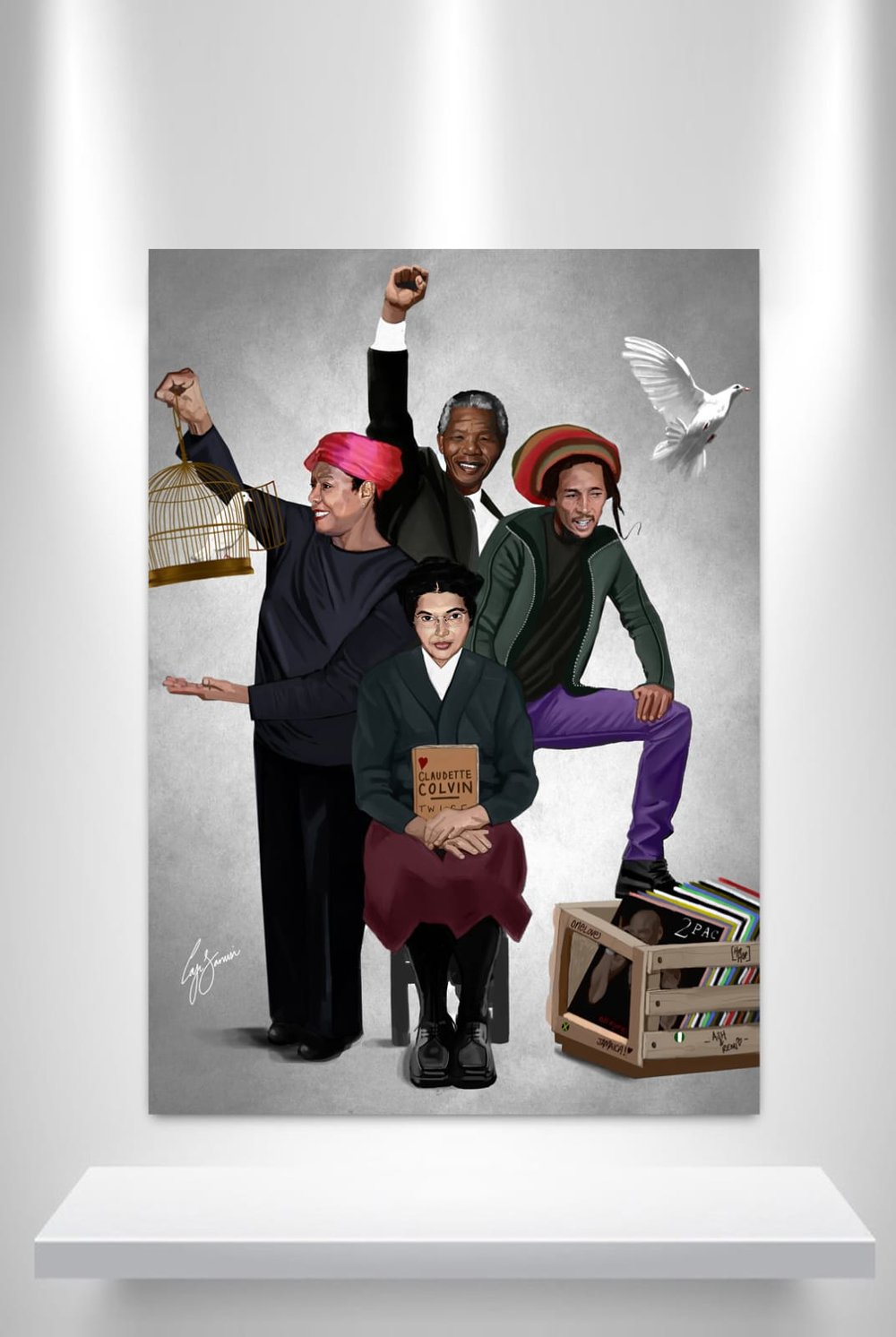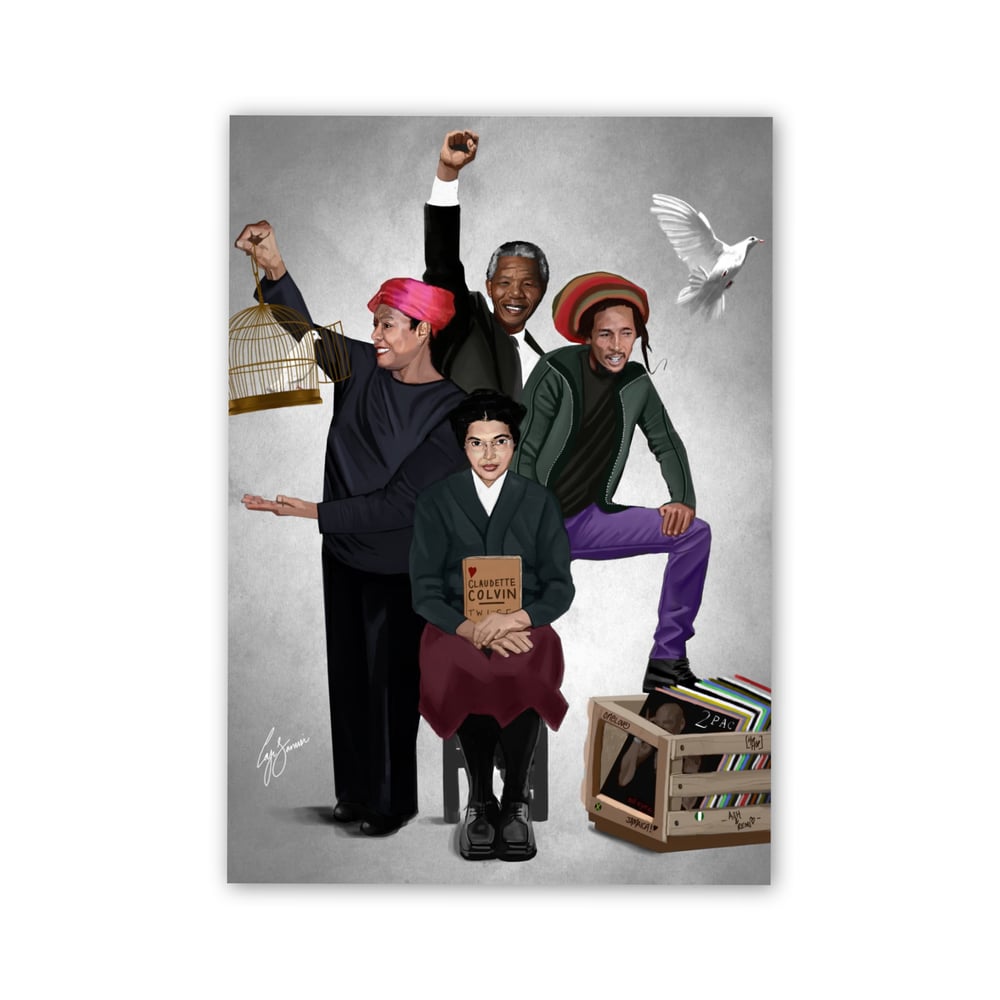 Legendary Nelson Mandela, Bob Marley, Rosa Parks and Maya Angelou. A quartet of inspirational people who have made an incredible mark in history.
Giclee prints are on photo rag paper and are archival, collectable pieces. These prints are sharp, detailed, and vibrant. Carefully packaged flat or in tubes.
Artwork comes hand signed with the watermark removed. Made in London, England.
Please allow 7-15 working days to complete and ship your order.
Please note that all sales are final as prints are made to order. Artwork comes unframed.