IT ENDS HERE - NFT
The next NFT that will become available by Laji Sanusi is titled
It Ends Here
(2021) This is a very limited 1 of 1 only digital art NFT which will be available to buy through this page soon. Once it is sold, there will not be another release.
Please sign up at the bottom of this page with your email for notifications on the launch of this NFT and to be updated with future NFTs.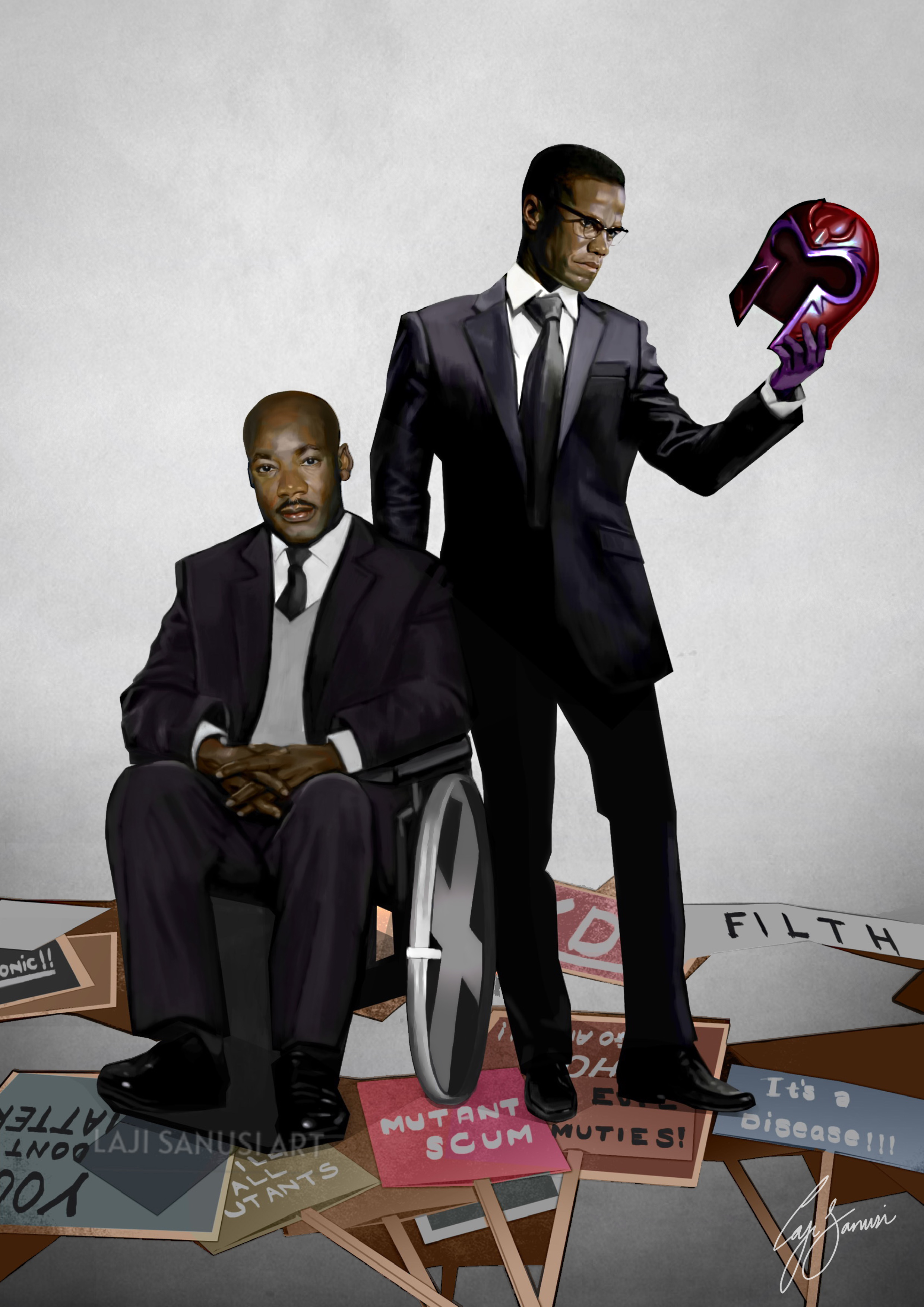 STORY BEHIND THE ARTWORK


The inspiration of this piece comes from the artist seeing an interview of Bryan Singer (the director of the movie of Xmen 2). The director expanded on researching the comic book history of Xmen before he made the sequel. He said that he found out that the central figures - Professor X and Magneto were based upon Martin Luther King and Malcolm X as well as the comic itself being based/inspired around the Civil Rights Movement. Laji felt compelled to create artwork constructed from that original inspiration with his use of concept and creativity, covering an important topic that has been debated and well conversed for years.