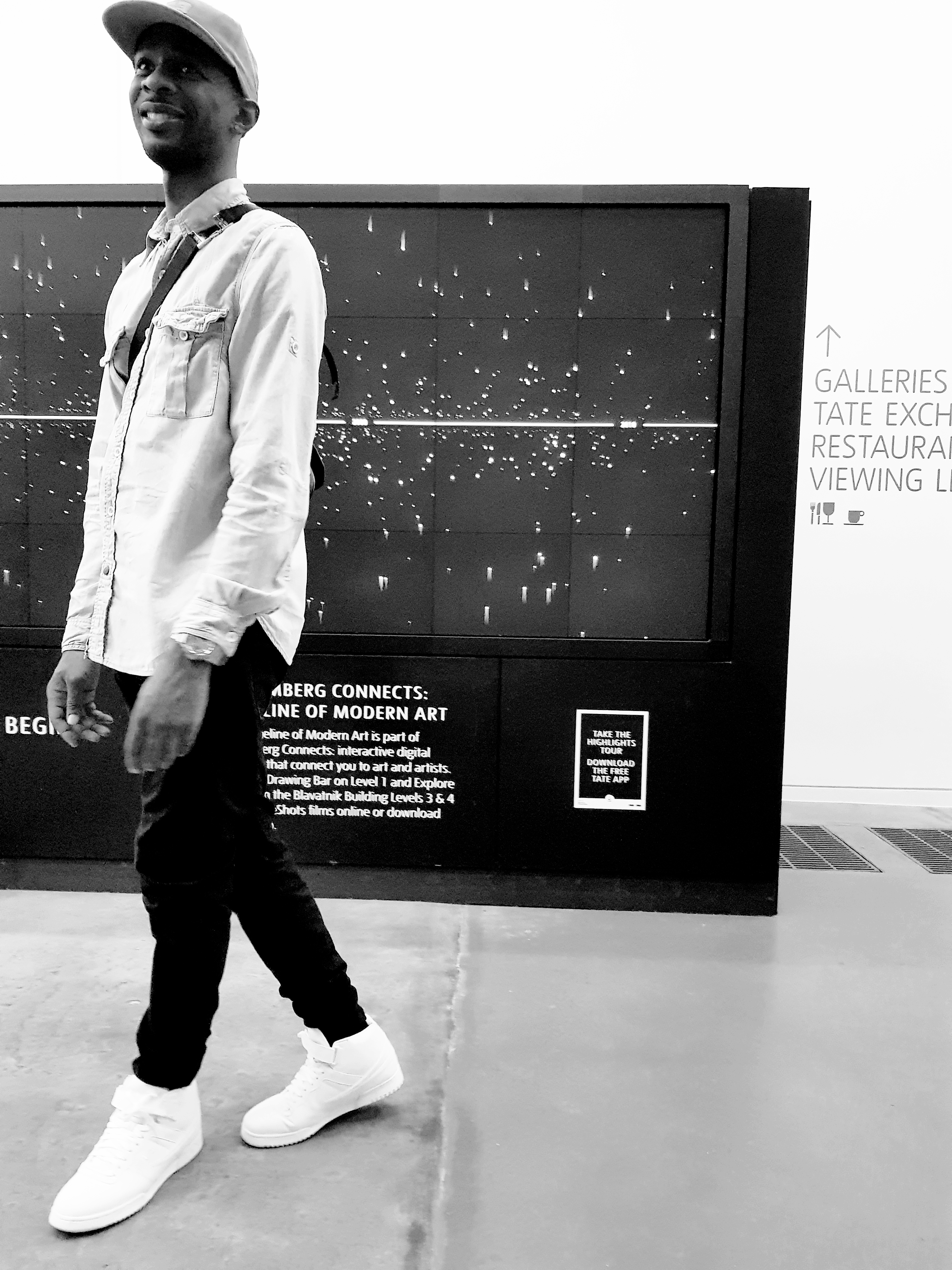 Laji Sanusi was born in London, England. He is a self taught artist who began drawing when he was roughly 4 years old. He can recollect back to when it all started, a day his primary school class was asked to trace Walt Disney characters onto paper. Feeling a need to draw without it, he put the tracing paper down to one side and was amazed at how well the artwork looked when he had finished. During the course of primary school, one of his friends would create art competitions in class where the best illustration would result in someone winning a toy. Sanusi would continuously win these competitions to later realize it was just a way for his friend to own his artwork.
Having finished school and received a diploma at college for media studies, his practical nature had asserted itself and art had been forgotten. He found himself doing jobs that left him feeling unfulfilled. There had to be more to life for him and he could never shake the feeling that he was truly meant for something else.
On an odd but climacteric night, he had a strange dream that provoked the need for him to draw again which had previously been suppressed. Having finally rekindled with his love for illustrating, a few years later he would leave his job to pursue his childhood dream of becoming an artist.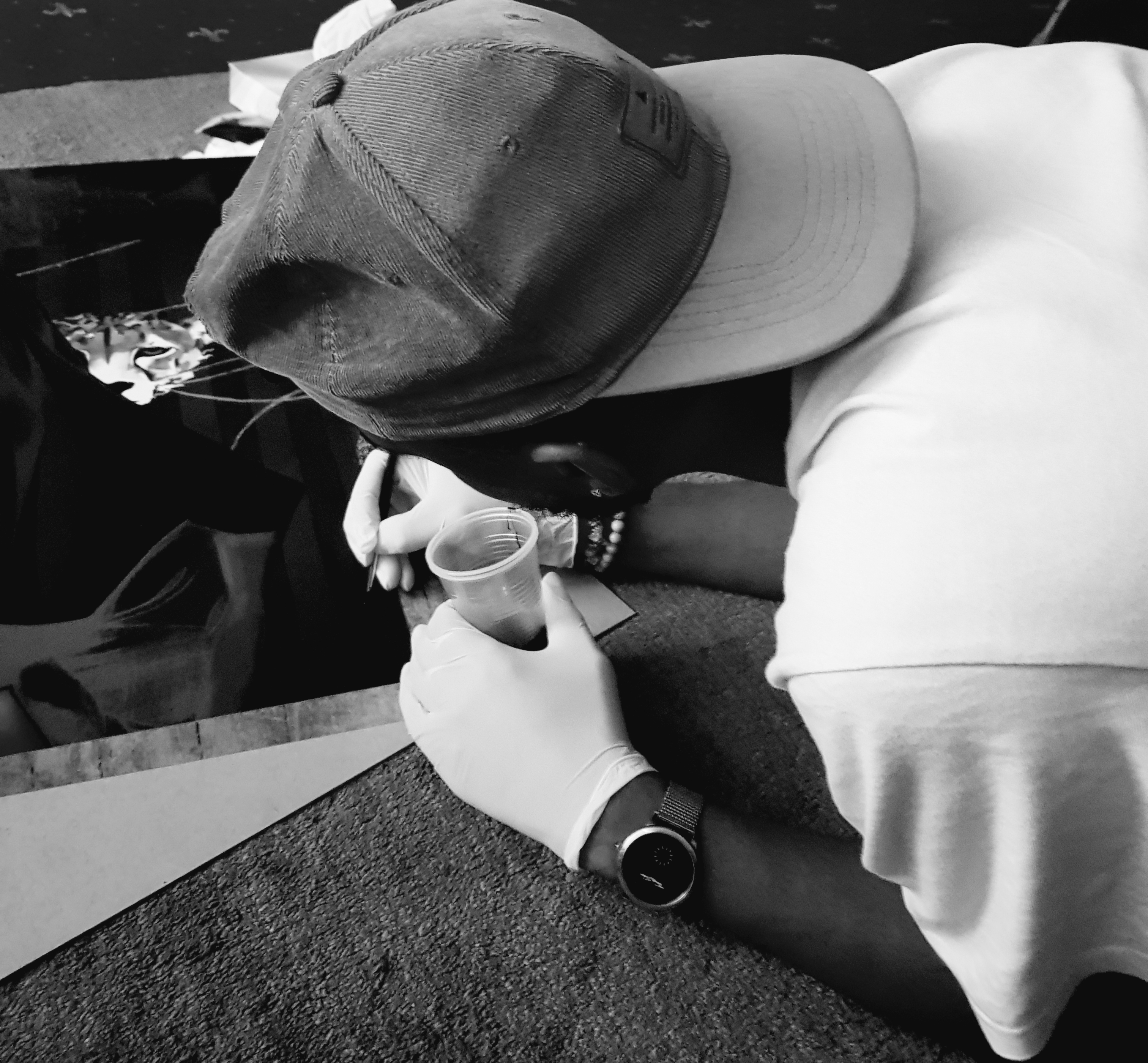 Since reengaging with his art, through hard work and resilience both his digital and traditional portraits - articulated and lustrous, have resonated in viewers and art lovers alike. His influencers include a great array of artists such as Alphonse Mucha, Andy Warhol, Adam Hughes, Jean-Michel Basqiuat and Alex Ross. As a result, Sanusi's artwork has the combination of both Pop Art and Art Nouveau in his style. His work has been exhibited in galleries in London and California and are owned in many private collections.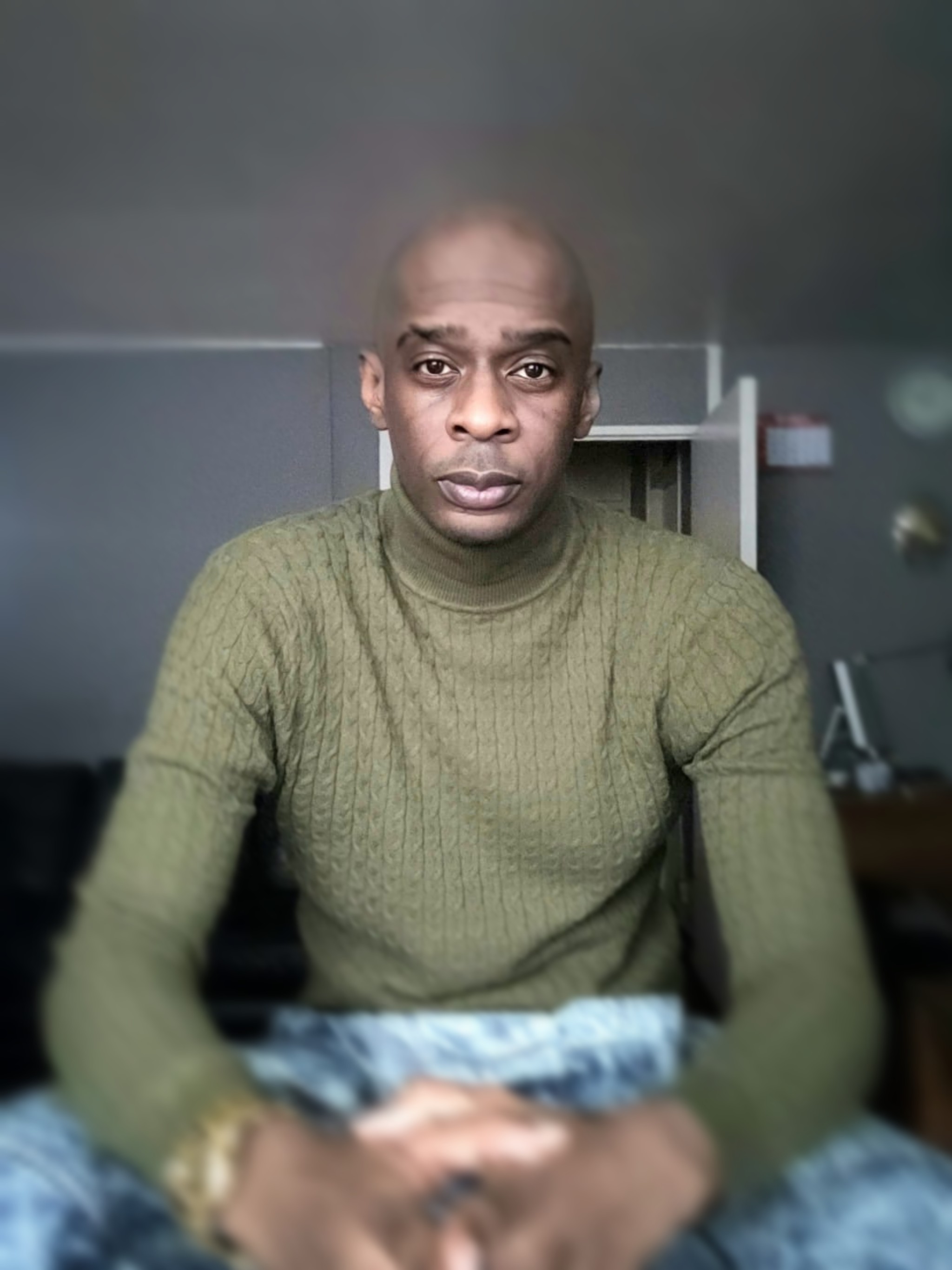 Laji Sanusi has featured on/worked with -